School multiplayer games
School multiplayer games and online school multiplayer gaming is quickly becoming the most captivating kind of entertainment currently available. As technology has advanced and internet usage has risen, traditional games have become more accessible, expanding their appeal and joy for players.

Numerous conventional games have also made the switch to digital platforms and have grown to be very popular. Online multiplayer games come in a wide variety. There are free online multiplayer games available on IoT devices, including mobile apps and browser add-ons. In order for you to browse the alternatives and try something that catches your attention, we have put together a list that offers a variety of choices.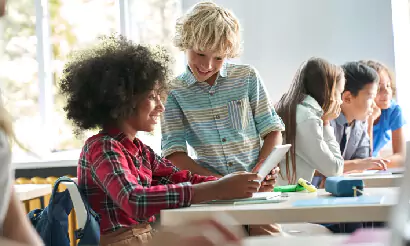 Codenames
Codenames is a multiplayer game for school that may be played simultaneously by anywhere from two to eight individuals via the internet. You will only need a web browser and internet access to begin. The online multiplayer game was first conceived as a board game, but since there is now a digital version, individuals from all over the world are able to compete against one another. The players are divided into two teams, and they must figure out how to interact with the other members of their team by using hints. Each player receives a board with a grid of words, and one of the players will take turns providing clues to their teammates to aid them in determining which of the phrases on the board the clue giver is referring to.
Multiplication Games
Math and mathematical multiplication games for children may be found on the website Multiplication.com. These school multiplayer games can assist children to develop their abilities in addition, subtraction, multiplication, and division. There are free games that don't need an account to play, in spite of the fact that a premium membership is available. There are additional games that include many players, such as races, in which the more quickly you answer tasks, the farther along you will go in the race. This makes it possible for several kids in a single classroom to compete against one another in a race at the same time.
Words with Friends
This is for those of you who like playing scrabble. Now, whenever you feel like playing a game similar to scrabble, you may easily access a board of the game right at your fingers. To put your word-making talents to the test, you may either play with other friends who also have the online game downloaded to their phone, or you can choose to be randomly matched with another player from anywhere in the globe. Playing games on the app with just oneself as the opponent is another way you may hone your abilities and put your knowledge to the test. Even if you decide to take a break and stop playing for a time, you will still be able to return to the game and find that all of the data you have accumulated up to this point is still there making it one of the best school multiplayer games.
AdventureQuest 3D
One of the more recent examples of multiplayer games to play with friends at school that support multiplayer gameplay is AdventureQuest 3D. The game is a massively multiplayer online role-playing game. It includes the majority of the things that one would anticipate having access to. There are a large number of tasks to do, several different classes, raid monsters, dungeons, and even some crafting to be done. This one stands out from the others due to the fact that it offers full support for several platforms. You may choose to play it on a mobile device or on a computer, whatever you choose. You may engage in cooperative activities such as conversations, raids, and even PvP with other players. Since it was made available to the public, there have been a few teething problems. Despite this, it's a good choice in most respects.
Minecraft
One other well-liked example of a fun multiplayer game for school that can be played with friends at school is Minecraft, which supports the participation of up to eight players at the same time. Building and engineering prowess may be improved with the help of the video game Minecraft. Users are required to pay a one-time download fee in order to access the mobile edition of the game. If you already have an Xbox Game Pass, then it will not cost you anything.
Crossy Road
The school multiplayer game Crossy Road is a platformer played in arcades. Your objective is to make it over all of the roads and waterways without being killed. Your objective is to keep going for as long as you possibly can. It has a wide selection of playable characters as well as an option for local multiplayer interaction. After establishing a connection with one another over a WiFi network, you and your companions may participate in a game that was jointly designed. It may support anything from two to four players at once. It's not even close to being the most complete multiplayer experience ever. Nevertheless, it is suitable for use with children and is an entertaining method to pass the time. It is without a doubt one of the finest games that can be played with other people in the same room.
The benefits of online school games
Although multiplayer games for school games require a significant amount of short-term memory, research has shown that doing so may also boost long-term memory as well as other vital abilities. However, there are far too many times in our life when we find ourselves in situations where we have nothing to do, which may frequently lead to mental stagnation.
You may prevent yourself from being emotionally and psychologically stagnant by playing online games, which will keep you engaged and active. Playing video games against computer-controlled opponents or actual people in a simulated environment provides the same level of mental stimulation as interacting with real people in the physical world.
Even if there is less opportunity for discussion and other forms of social connection, many people find that they are able to concentrate and focus more deeply as a result. The element of competition inherent in a game is what provides the most excitement for participants. However, you can't overlook the ancillary advantages that it offers for your health since they're just too important.
Even if it takes place in a virtual space, natural human connection may still take place while playing online games. Some people may argue that playing games online is the antithesis of social interaction because you spend time behind a screen, but in reality, these games just offer a new way of communicating with friends or meeting new people.
You have the opportunity to make connections, join forces, and gain knowledge from others whose experiences and opinions on life are unique. It's possible that this might pave the way for learning new approaches to problem-solving in the future. You may converse with other people who are playing the game using the chat windows that certain games include, or you can use a headset to speak out loud.
Summary
It is never too late to give a new game a go, regardless of whether or not you have previously participated in multiplayer games to play with friends at school. You may choose adventure games, games of strategy, or learning games from the shortened list that is located above, or you can make a fast search on the internet for the specific kind of game that you are interested in to discover one that is a better fit for your preferences.

You may also locate school multiplayer games that help you improve vital abilities, like spelling, for example, and put them to use in your daily life. Have fun while you're playing the game no matter what your goals are. Enjoy yourself! Your kid may not be able to engage in direct physical interaction with the other children in the class at this time; however, this does not imply that they cannot play or learn with the other children. Gather a group of your closest friends and get ready to compete in one of our many exciting multiplayer games! Children are able to interact socially while honing their academic abilities via the use of these vibrant and enjoyable multiplayer games. The topics taught in these games include a variety of academic disciplines, such as mathematics, language, grammar, spelling, typing, and geography.