Online Games for Homeschooling
Millions of people are currently homeschooling their kids as a result of COVID-19-related school closings. It might be difficult to come up with fresh, unique, and engaging activities for your children, especially given the lack of outside interaction. Gameschooling is the ideal activity to engage pupils and provide important knowledge. I've discovered numerous online homeschooling websites throughout the years that are fantastic tools for members of the family. To put it simply, homeschoolers refer to learning through games as "homeschooling." Educational Games, Math Games, Word Games and even games you make up on the fly can all be considered a part of game schooling.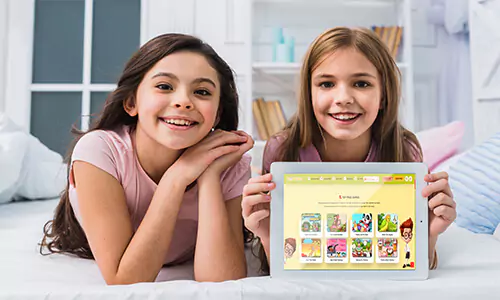 Why would someone decide to use games in their homeschool curriculum?
The solution is simple. Games provide a relaxed, pressure-free setting where youngsters may pick up vital skills, whether they are academic or not.
Best online homeschool games.
Some of the most popular online homeschool games are
Scrabble.
Monopoly Junior online.
Counting numbers games.
Treasure Hunting.
Draw or color.
Memory game.
Tall Tales (story telling).
These games help youngsters learn math, language, counting, and other fundamental concepts that are taught in our pre- or elementary schools. Additionally, some games contain time constraints that teach players the value of time and how to complete tasks on schedule. Different categories and nations produce educational games that teach players a little bit about the culture, history, and geography of those nations. If a child starts playing games on our kidy king platform, I have no doubt that they will learn a lot of new things. because we provide the finest gaming atmosphere.
Perfect Home School gaming site is Important
Homeschool is where kids can learn all the school learning things but thought games. It may sound a little awkward but it is true now kids can learn history, math, logic, language, science etc throw online homeschooling games. Additionally game schooling is really handy for those parents who go to work and can't give their child proper time for learning so parents can now go work without thinking much about school education because homeschool online gives proper education to their child.

Educational homeschool gaming site which helps parents to know more about homeschools gaming types. This site contains many educational games that are really helpful for kids. The sites are shown below.

Kidy King is the place for you if you want a website maintained by instructors that offers activities tailored to your child's interests and requirements. Early learners through the fifth grade are best suited for games. You can do a subject, topic, or common core curriculum-based search.
Learn From our homeschool (Kidy king.com)
Kidy king is a secure and engaging website that was created and is operated by teachers and covers everything from counting to reading.you would be unable to compile this list without mentioning a website for young players of chess. The finest website for learning chess online is ChessKid.com. It is secure and offers activity data so you can track development. Students have the option to play against the computer, solve puzzles, and learn the game's fundamentals. The ability to compete against pals on this website is another intriguing feature. Students can play online against friends or against students from across the world. Playing against other pupils requires parent emails.

Learning Numbers, Alphabets, and Colors is beginning level learning which is really important to know and online educational gaming platforms help to make learning more fun and enjoyable for kids. Where they can learn just by playing. Many research shows that online or homeschools are the primary level of learning because now most of the kids depend on technology they don't won't to eat without videos so this online homeschool gaming platform will help all the parents by showing them new way of hope that kids can learn just throw of gaming.

There is also some fun reading and Numbers (Math) games which develops children minds and help them to get new ideas. Homeschool gaming platform are for kids mental growth as well as fun. Learning something is never been to fun for anyone but playing games is much more fun so when a kid learn something new by gaming they will remember it forever. Moreover reading time always boring to most of the kids. Utilizing entertaining reading games and activities will encourage your children to enjoy learning and practice these crucial skills.Kids of all ages may play a number of reading games. With gaming boards, tiles, and/or cards, some reading exercises are more hands-on. Online or through applications, you may find more enjoyable reading games.Many of these reading activities for kids may be extended to give learning an extra push if you have a little ingenuity and are willing to try new things.
Free Online Home-school games:
Parents are now so much awared of their children what they watch and play in online. So for thoes parents kidy king.com brings a wonderful platform for games home-school gaming where they can play and learn lots of new and incredible things.That game and play as well as learn all the school works. Here they can discuss with there parents and take help to solve any critical problems. Homeschool games are fun because this games has amazing graphics additionally some colorful characters which encourage children to play and learn from it.

Free homeschool games in online has good educational games where kids learn grammars and how to use that in proper ways. Learn talking with each other by playing talking tom type's games. Puzzle games helps kids to understand the value of time and matching correct items. Learning can comes from anywhere we know that basic knowledge or educations comes from family but parents are mostly busy with their works even they want to give time to their children but they can't their all the children feels alone and lonely. So this type of online homeschool games can reduce their loneness by playing this fun, amazing educational games. Where parents will be also be relive that there in safe hand with this online homeschool gaming platform.
Educational Homeschool Games:
There is so many educational games which parents now days are letting their kids to play which really helpful for mental growth of their children. May it sound little bit awkward that how games can be educational and mostly parents have deep bad throghts about games. Some parents thinks that games are waste of time and it is no use for children but they don't know an educational games like solving puzzles, math etc can develop their kids mind as well as can remove all the bad throughts from their mind because its said that " empty head is place of bad works". New ideas comes when kids started thinking. Playing some innovative things. They always be increased to build new creative thoughts.
Math Playground provides free educational games for students ranging up to 6th grade. There is a wide variety of games giving your student plenty of opportunity for online learning.

Education.com offers games for all elementary grades. The games are attractive and appealing, especially for kids in the younger elementary age bracket. You do have to sign in using your email and password, which can be annoying.
Online Homeschool games benefits
We all know knowledge can come from anywhere but its our duty to grab the right knowledge. watching random videos can't give us the right knowledge but playing homeschool games online or offline sure can. Most of the kids now are really crazy about new technologies for that they watch more videos or play video games but homeschool games will give kids the perfect education for every level students. There is so many games that have all source of educational field like math, language, science etc. Additionally kidy king a educational gaming platform which can deliver your kids best homeschool experience ever. They can play random fun knowledgeable games like counting, puzzle making, solving random problems etc.
online home-schooling games with family
The ideal place to study is in your family since that's where you learn everything when you're young. However, we've created this website or gaming platform so that parents may play games with their kids while also teaching them valuable lessons. Parents may also watch as their child's brain develops day by day. Kidy King games help kids develop their talents, and some of the Mind Games they play might help them solve problems in real life. Therefore, among children, playing free online homeschooling games with family is most beneficial and entertaining.
Finally, families want a wonderful occasion for a get-together where they can enjoy themselves as well as spend time with their loved ones and children. Since homeschooling is the first school for all children, we created an online homeschooling gaming platform where we provide some wonderful games for students of all ages so that they may study while having fun with their parents. Homes-Schooling is the first school for all children. To know more about our programs / campaigns or To more about kidyking.com