Importance of Kids games
Reasons behind the importance of kid's games in the growth of the brain Games people play to get fun and entertainment. But nowadays games are beneficial for children's mental development. Because children are not only playing games for amusement now but also they are learning new things. The main purpose of this blog is to describe the importance of kids' games in brain development.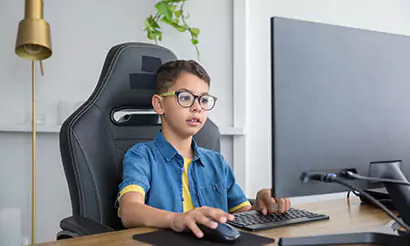 The main importance of kids' games
Developing analytical abilities
Learning cooperative methods
Easy way to learn things
Getting fun learning
Interesting and engaging methods to adopt knowledge
Developing analytical abilities
Games with analytical methods develop the analytical skills and capabilities of kids. Games based on mathematics and puzzles develop the thinking process of kids and they become more capable of problem-solving.
Learning cooperative methods
Multiplayer games are played with more than one player which creates interaction among them. It creates cooperative skills for kids.
Easy way to learn things
Games are designed for fun and entertainment. That is why things that are taught by these can be easily understood and learned. Because of that educational kids, games are now popular in homeschooling.
Getting fun learning
Games are for fun. That is why learning skills that are provided by games give immense entertainment with knowledge.
Interesting and engaging methods to adopt knowledge
The gaming world is developing its pattern with the latest version of improvement. It is giving the kids the to adopt knowledge with more interest and engagement. Moreover, it sustains the brain of kids longer than usual.
Interesting and engaging methods to adopt knowledge
Improvement in memory
Improvisation in multitasking abilities
Relaxation of mind
Critical thinking development
Exercises of brain
Development in language learning
Increased social interaction
The eagerness of learning more
Improvement in memory
Analytical games help to increase the memory of the brain. It develops kids' memory performance and ability.
Improvisation in multitasking abilities
Games develop children's multitasking skills. They develop their multitasking ability and the brain can handle more pressure.
Relaxation of mind
Games are for entertainment and calmness of mind. It's to make kids relax and to concentrate on certain things.
Critical thinking development
Games develop critical abilities of the brain. Kids can be able to think more critically and make the right and innovative choices because of that.
Exercises of brain
Puzzle-solving and analytical games help the brain to exercise. It makes kids proactive and quick learners.
Development in language learning
Games expand the scope of learning more languages. Because kids can play games in several languages. Statistics show that more language learning reduces the risk of Alzheimer's. That is why children can adapt to different types of languages through games that are recommended for brain development.
Increased social interaction
Games develop social norms because they are played by several players. Children can learn social culture which develops their mental maturity.
The eagerness of learning more
Learning without compensation increases the eagerness towards it. Games are an entertaining way of learning which increases kids' enthusiasm. This discussion is a source of positivity towards development in the gaming world because it can be used as a weapon of revolution by removing its abuses.