Free Online Homeschool Games that Help with Letters and Numbers
The new solution for educating our children is believed to be through games. We can teach our children a particular topic more efficiently through playing and interacting than other sources of knowledge.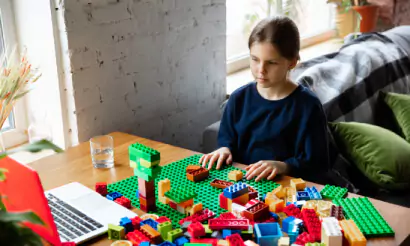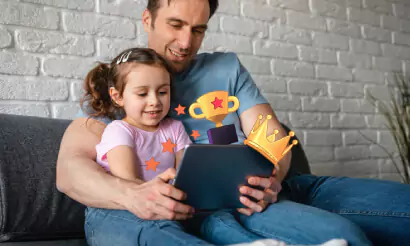 Importance of letters and number free online games in homeschooling
Homeschooling is a place where we have to make students interactive in their work to ensure their involvement. UpGames can be a good source to engage the children in different activities. Kidy King games is a place where the parents and teachers can get the best letter and number games to increase the mental ability of kids.
Popularity of letter games in homeschooling
Letters are important for learning, reading, writing and understanding a language. The undeniable importance of letters are emphasized from the preschools. The proper knowledge of letters created the depth of learning a language. That is why, teachers of schools give the best attention on introducing the letters to the kids. Games are the most favorite things of kids and learning through it is more effective because of enjoyment and engagement. COVID 19 has introduced the students with homeschooling where being attentive and engaged are very difficult. Because of that educational games played a huge role in kids online homeschool. Kidy King games is the place where we provide kids friendly games which are recommended by child specialists and praised by the parents and teachers.
These games may be found on Kidy King Games, the kid-friendly gaming platform where kids can discover their favorite educational games which allows them to learn and have some fun. These letter games help the kids to gain
Self development
Verbal understanding
Skills of communication
Interactive method
Construction of sentences
Introducing themselves with the alphabets.
Letters are the roots of words from which the sentences are constructed. That is why these homeschool games online are very informative and interesting. Fortunately kidy king games are the platform which can be used both in homeschooling and main schooling. Because the contents of these homeschool games are specially designed not only to entertain children but also engage them in productive activities. Letter games play an important role in homeschooling because it needs enough time to think and construct to complete the levels of the games. Actually the main purpose of these games are involvement and contribution which is badly needed in homeschooling. That is why children can learn through enjoyment.
Popularity of mathematical games in homeschooling
Everyday life is unthinkable without mathematics. We put our every step into calculation with or without consciously. That is why the love for math should be built up from childhood. The fear of math is a common story in many students' lives. But kiddy games help to build up the children's life with the fun of mathematics. Here the kids can learn math with day to day activities. When we learn anything with enjoyment it remains in our mind for a long time. So, kiddy games can be a good initiative for budding students who are learning mathematics in an initial stage. It makes math fun which is recommended by both parents and teachers of school going children. These games are interactive, that is why students are involved and engaged in their work for a long time. Because of that the importance of mathematical games of kiddy games not only for homeschooling but also for campus schools is undeniable.
Some most popular mathematical games are- These above games are available in kiddy games which are logical and productive. These games develop children's analogical thoughts which make them capable of critical problem solving in future. They can easily find these games on this website and use it with their preferences as this website is very much user friendly and available for kids, teachers and parents of children. These mathematical games are beneficial for kids

Development of analytical abilities.
Effective in critical problem solving.
Quick calculation.
Interest in mathematical terms.
Reducing fear in mathematics.
Capable of organizing and working in groups with mathematical problems.
Benefits of games in letter learning
Games which are based on educational concepts are getting popular day by day because they are giving constructive use of time to the children. They are now using their time in learning through games. They can utilize their technological skills in learning new things and here kiddy games are providing the best opportunity. Because this website has the best letter games which is making letter learning more enjoyable. Letter learning through games are more beneficial for several reasons-
Kids can learn here without any stress.
Enjoyment and fun in learning will be the main purpose here.
Kids will not feel ashamed of failure here because it will count as achievement for them because they will learn new things from this stage.
Profits of letter & number games in homeschooling
Games are not only beneficial for easy learning but also makes kids proactive. It's the best benefit of games. Specifically we have to mention letter and number games because these games develop children's creative thoughts. Parents and teachers prefer these types of games because here children gather different types of knowledge. These games also fulfill children's educational adaptation strategies.
Letter and number games in kids adaptation acquisition
Kids adapt easily to what they enjoy. The games based on letters and numbers develop children's adaptability. Here children not only learn new words and mathematical terms but also learn how to acquire them by working with others.
Specifically the points which we will cover next are the contribution of kiddy games to develop children easy learning process -
Group work
Friendly competition
Utilization of time
Cooperative curriculum
Games in offline
Kidy King games provide offline games which kids can play without internet access. Rural schools, where access to the internet is not always available, are being given the opportunity. Moreover, it is helping parents to keep their children away from the abuse of the internet.
According to this discussion we can find out that kiddy games are providing children scope of learning in a joyful environment.